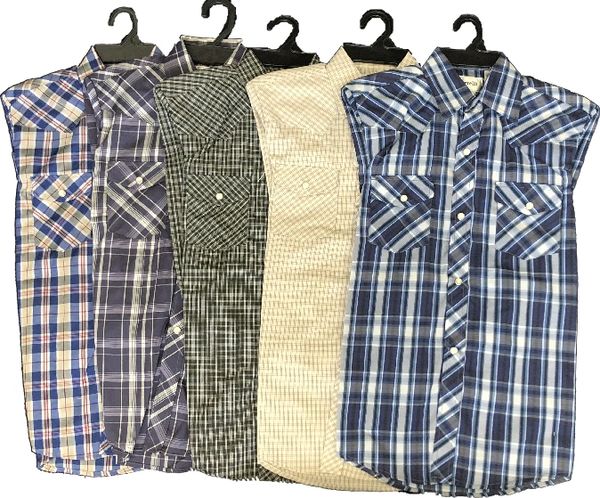 Camisa Vaquera
Camisas Vaqueras // Western Shirts
Camisas vaqueras a cuadro para ninos. // Plaid western shirts for kids.
Camisa vaquera de adulto, colores solidos y a cuadro. // Adult western shirts (plaid and solid colors)
Los colores pueden variar a la imagen mostrada. Si gustan un color/ modelo en especial favor de comunicarse con nosotros. // Colors may vary subject to the image shown. If you'd like a specific color/ model do not hesitate to send us an email or give us a phone call.